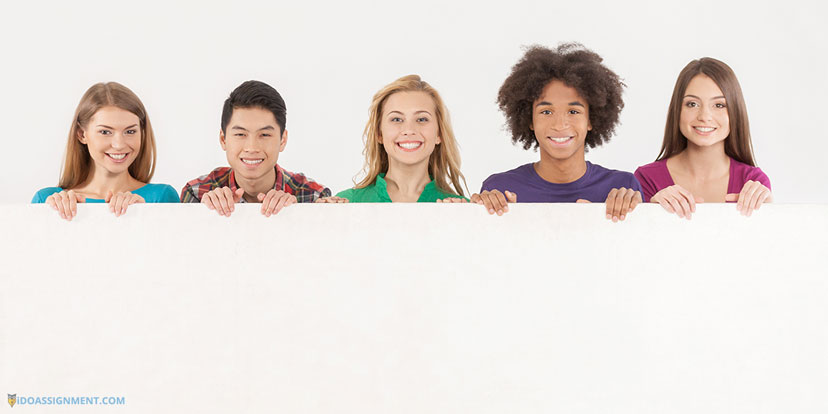 This is one of those delicate topics you should write about very carefully. Racial bias in our world wasn't eliminated with the victory of the North in the American Civil War, as some folks might naively believe. (Yes, I know such guys.) What's more, the events of that time attested to the fact that the color of person's skin could become the determining factor in her well-being.
Humanity should be given its due for the efforts to fight racism, to teach new generations that regardless of our colors we all have an equal right to live our lives decently. However, it seems that for hundreds of years many very well-known circumstances have been playing against this moral.
Ironically, these circumstances are man-made, so humanity is actually fighting against the concept it coined itself centuries ago. It would be really irrational to consider that nowadays outbreaks of racism are just survivals from the past, which sometimes remind the world about themselves. We can't deny the fact that racial bias does take place in various spheres of human activity.
Unfortunately, education isn't an exception here. Although along with art and literature it's the most powerful provider of knowledge that can challenge racism, non-white students of the world's leading universities still report that racial prejudices are the main reasons why they choose to leave their alma maters.
Black students appear to be the most vulnerable. Recent research in the United Kingdom found that these students tend to quit universities before getting a degree, despite their obvious academic success and interest in study.
So, where does the shoe pinch? Learn more about racism in academia and the way to introduce the issue in your essay.
No Comfort in Class and on Campus
On January 17 The Guardian published a compelling article that highlights the reasons why quite a lot of black students decide not to finish higher education in the UK. Georgina Lawton, the author of the post, cites a few confessions of black undergraduates, who asked not to use their real names.
It turns out that the main problem most BAME students lies not in the high cost of education, nor in planning of living expenses. It's in the attitude of their white mates and white teachers towards them.
The Guardian's journalist revealed that the interviewed black students of such prominent English institutions as the University of Brighton and the University of the Arts London felt isolated and couldn't get along well with their groupmates and tutors in class. No one cared about them and looked interested in communication with them.
Nevertheless, obvious ignorance is far better than concealed insult. Georgina Lawton also cites a case at the University of Warwick that even got attention of UK national media in 2016. A first-year black biomedical science student reported that she found the word "monkey" and the racially inappropriate word scrawled on bananas she kept in the shared kitchen. The university got its portion of criticism only after the matter got the mentioned media coverage.
I want to hope you are as lucky as me, who has never witnessed racial bias at university. Yet if you have, it means that our hyper-educated society still has a lot to learn before claiming its tolerance and acknowledgment of racial equality.
"White" Curriculum to Decolonize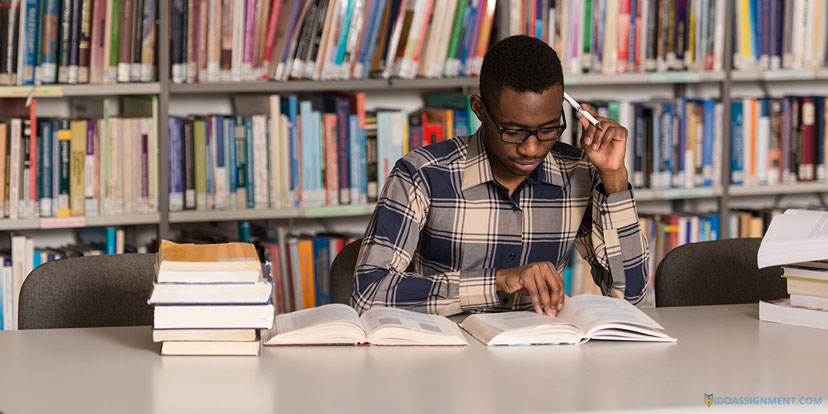 This is one of the loudest claims black students make. To be precise, the student campaign backed by the National Union of Students in the UK in 2015 was questioning "Why is my curriculum white?" Let's make out what it implies. 
No doubt it's understandable why modern students are offered to study works of mostly white scientists and researchers.
Firstly, however harsh it may sound, the founders of many modern sciences in the Western World, the most prominent European and North American discoverers and inventors were all white. Secondly, even if our white predecessors in science and academia surely had wanted to find out more about discoveries and invention beyond the Western World, it would have been extremely difficult to get to them and study them properly. Communication wasn't that simple even a hundred years ago.
On the other hand, nowadays communication is incredibly easy. Either is the access to the scientific and literary works of non-white authors. It's reasonable to insist that their findings also deserve attention and should be studied at universities.
That's what the student campaign of 2015 aimed to prove. Its idea was said to be taken into consideration, but its realization is another question of time.
Kehinde Andrews: Universities Don't Challenge Racism
Kehinde Andrews is a current associate professor at BCU (Birmingham City University), the UK and the first black studies professor in Great Britain. He argues that universities don't provide knowledge that can challenge racism and that the staggering frequency of non-white students' drop-outs is an institutional issue, going beyond individual places or acts.
By the way, Andrews also mentions the issue of "white" curriculum at universities and supports the idea that measures should be taken to change the situation.
Professor's position may seem too self-confident and one-sided in his claims that racism is the explanation for the lack of black sociologists at BCU in particular and the lack of black scientists in the UK in general. However, if we try to dig deeper into the nature of the problem, we will probably see that what Andrews draws educators' attention to is just the tip of the iceberg.
Universities rarely comment on the cases cited in The Guardian or highlighted by Kehinde Andrews. However, they promise to orient their policies towards fixing the situation by providing education about racism or training their senior staff. That's better than nothing. But promises acquire weight only when they are kept. 
Leave a comment: