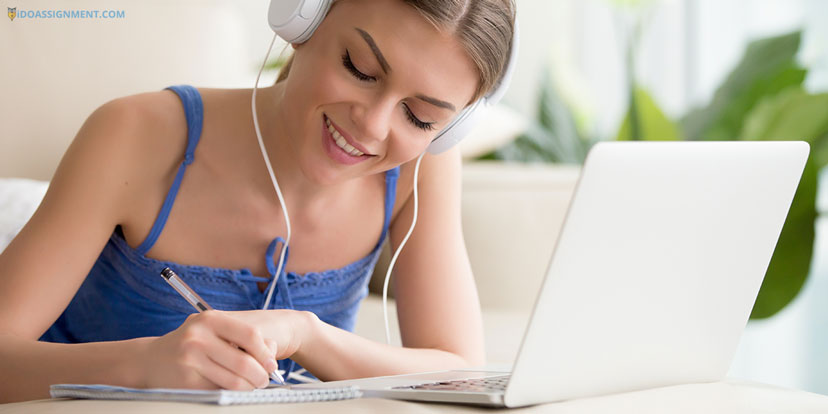 Almost every student says that homework is the worst part of his or her life. They say that studying at home is really tiresome, because it's like a burden on your shoulders. You come home from school or college, and you still can't relax – there are so many tasks to do!
Of course, an ordinary motivation like "Oh, I need it for a good mark" isn't enough for creating the right mood, as you can ask any special service to do your homework. That's why you need something more. To tell the truth, there are many aspects that influence your attitude to homework, and we want to go through them in this article. Let's start!
Convenient Workplace
This point is the first, because it affects not only your desire to deliver the tasks, but also your health. A workplace can be convenient from the point of view of correct placing and availability of the necessary supplies for studying. Of course, we are talking about a suitable table or desk. Not all tables are appropriate for studying, because there are requirements for it. To begin with, it has to be big enough for placing all necessary equipment and also your hands. Then, you need to think about the place for your feet – the best is to have a stand. Besides, if you need a laptop for your homework, there should be enough space for it, since you need to keep a screen 30 cm far from your eyes. Don't forget about the light – if there isn't enough of it, use a little lamp.
Silence and Sounds
It is evident that the best atmosphere for studying is silence. It's true, so you should choose the place where no one would disturb you. If you need to listen to some material for your homework, it's better to use headphones, because it's the best way to hear everything.
But there are also some sounds which can motivate you to do the task. It's a new tendency which is becoming more and more popular. However, it doesn't suit everyone. You can try it and find out whether it's good for you or not.
Make Plan and Set Goals
It is said that a reward is the sweetest thing to promise yourself after having done something. So, homework isn't an exception. Teachers say that students deliver their tasks better if they expect to have a little prize. Why don't you try this theory as well? You can use anything you like: from a candy to a computer game. Set a goal and a reward – your work will go easier.
Here comes another aspect – making plans. It's really useful to create a plan for doing homework, because you can add not only your tasks, but also breaks and rewards. When you look at the list of tasks and you can see time for rest there, it affects your mind quite positively and you become motivated. Actually, you can find a lot of information about it by yourself; you just need to look in the right place.
Motivation
Let's go to the most important and difficult point – getting motivated. It's not just about getting a good mark, it's about what you like to do and what you want to do in the future. Try to find pros and cons in each task – you can write them down on the piece of paper. It's important to look for the merits of homework because your task here is to convince your own mind that you want to do this.
With these pieces of advice, you can easily get motivated. But the biggest task is yours – you need to learn how to love what you do. Without your desire nothing's going to work.
Leave a comment: